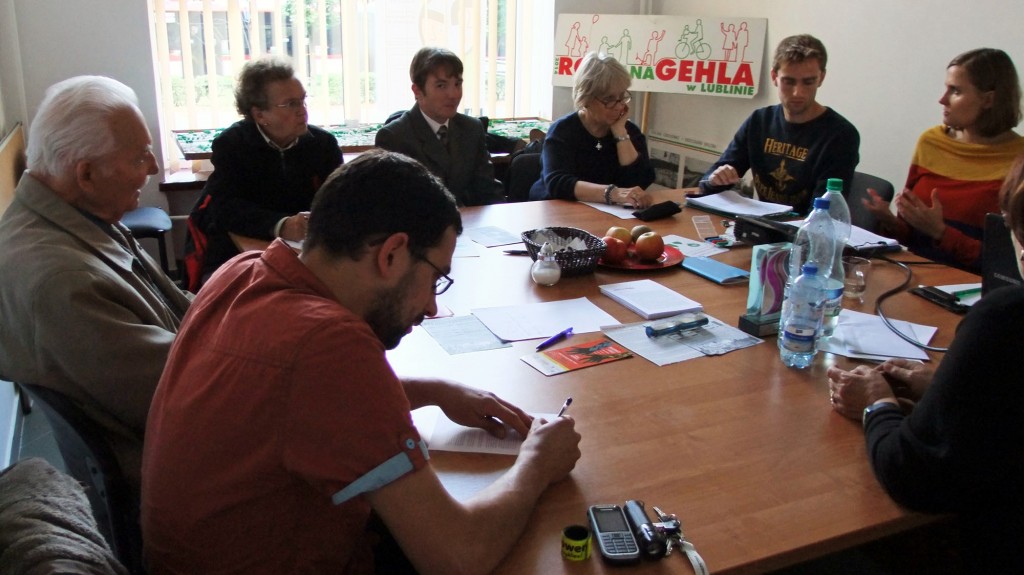 The 24th of September 2014 – workshops about spatial planning for the elderly were held at the headquarters of the Council Of Wieniawa District. The meeting was held under the project Zoom on the Councils of Elders funded by the Citizens for Democracy program.

The aproximately 10-person group learned how to prepare and carry out a public consultation to bring out an effective and rewarding transformation of a place. The participants learned that the consultation process can be divided into 10 stages:
1. local diagnosis
2. selection of the target groups
3. acquiring partners
4. choice of the methods of consultation
5. information campaign
6. animation
7. the consultations
8. summarizing the results
9. impementing the results
10. presentation the project
Within this project the Lublin Council of Elders has a chance of conduction such a consultation process with the Na Miejscu Foundationon the neglected green square on Racławickie Avenue 22, which fits well to the soultions used by Gehl Architects.