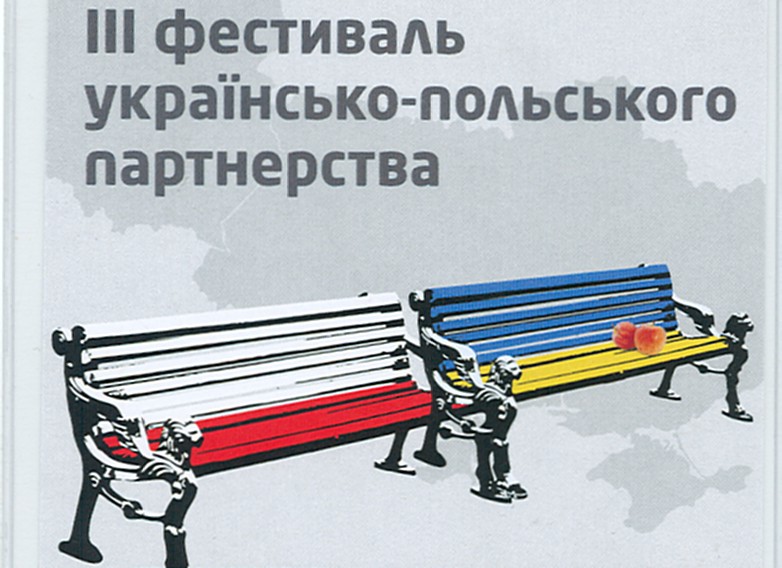 The 9th of September 2014 – Third Festival of Ukrainian-Polish Partnership (september 2013) included presentations and workshops run by Jan Kamiński and Marcin Skrzypek concerning the culture of space, urban movements and of course everything related to the Year Of Jan Gehl.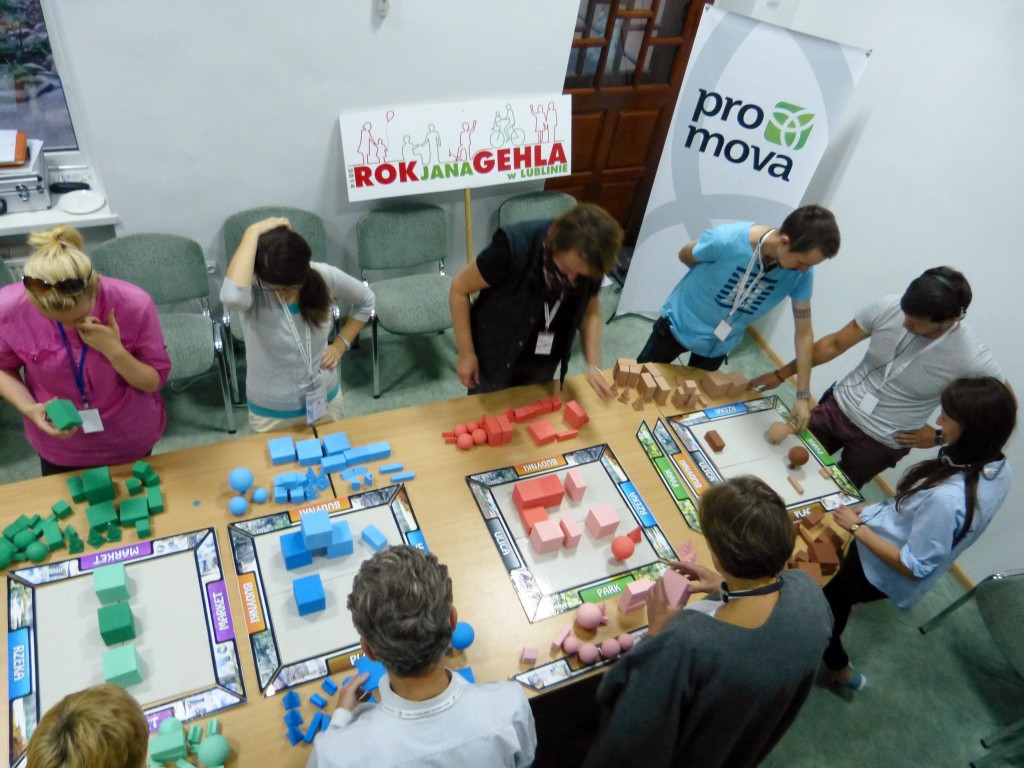 The topic of Jan Kamiński's presentation was the culture of space and the activities of Forum for Culture of Space in Lublin. Marcin Skrzypek planned to focus on the urban movements in Poland, but due to the escalation of the conflict in Ukraine he re-directed the subject to actions of strengthening the social capital, because the topic of local movements is more about citizens confronting with local authorities, and for this a peace is required:

The workshops took a greater part of the meeting. Jan Kamiński demonstrated how a space is being managed using a simple model – each participant had received a square of paper and was asked to arrange it anywhere on the table and modify it, for example with scissors. The resulting composition displayed the relationships between the creators of the space, their tools and the context as well as a creative dialogue among this particular group.
Marcin Skrzypek organized a workshop based on a similar approach, but with the use of blocks and boards, on which the players had to build a local community center, without the use of worlds, only responding to the movements of their partners. A special three person jury assessed the results, the best works were chosen together, and the people who came out the worst received five copies of the Polish edition of Gordon Cullen's 'Townscape'.