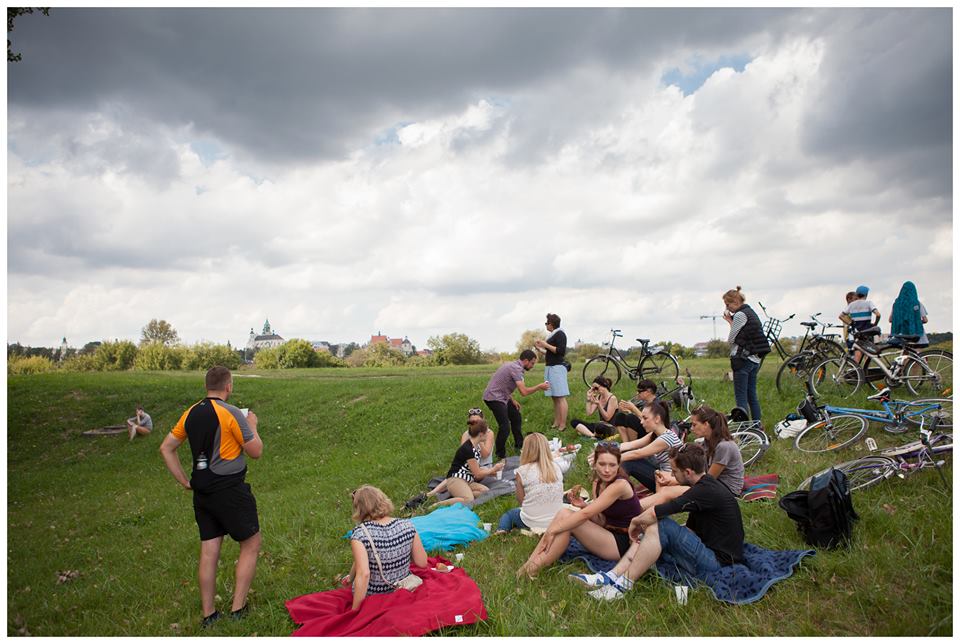 The 23th of August 2014 – as a part of actions of Lub design! (organized by Ewelina Kruszyńska, Warsztaty Kultury) a bicycle tour was held, under the name 'The Unkept Lublin' along with workshops of observing the space in the little-known urban districts of the city.
The participants of the tour have learned about the history, creators, unique features and spatial solutions of chosen places – Old Kalinowszczyzna, Tatary, Old Bronowice, Old Kośminek, Piaski.
In each of the sites the was a short workshop of observing space, using small-scale human paper figures placed in real space like on a model. The participants also had the chance to check themselves what kind of benefits as well as problems and barriers arise when moving around the city by bike.
Conduction: Jan Kamiński – landscape architect, assistant at the Institute of Landscape Architecture, Catholic University of Lublin, as part of the Forum and Council for Culture of Space he is working to improve the quality of public space and social participation in Lublin. He does also works with artistic actions in public places. Co-organizer of The Year of Jan Gehl in Lublin.