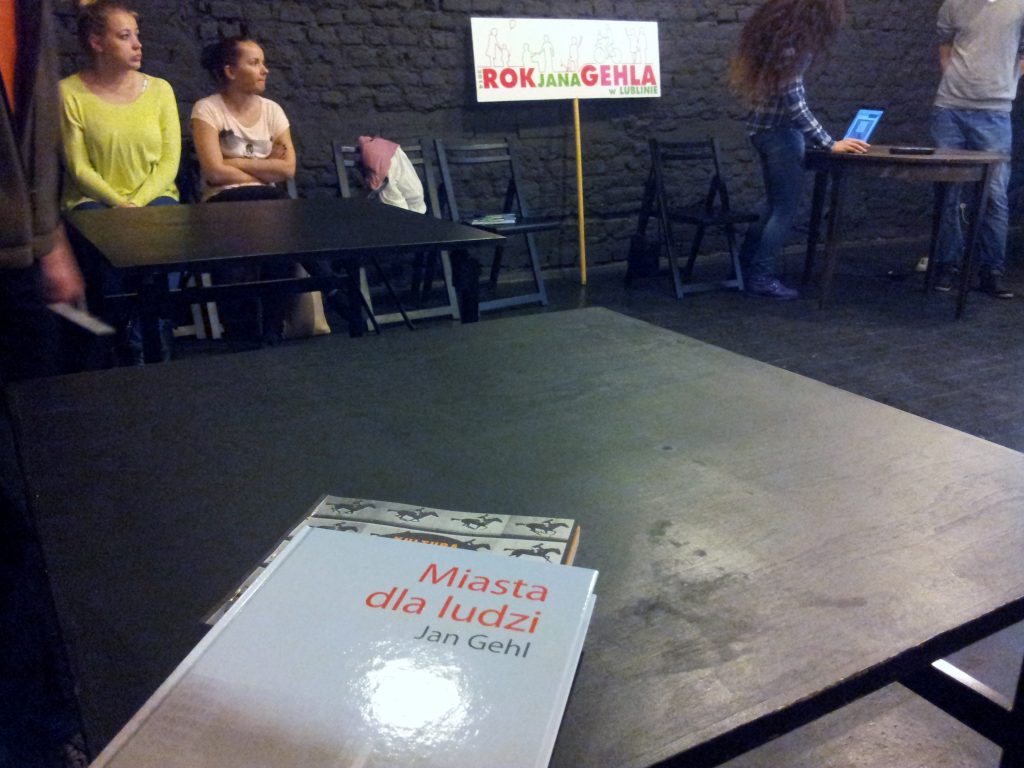 15th of May 2014 – in the Black Hall in "Grodzka Gate – NN Theatre" Centre the students who plan 'ephemeral actions' which will take place on the 14th of July, consulted their ideas with experts. Using the opportunity, a copy of Jan Gehl's new book Cities for People had been presented.
The meeting was another phase (after the workshops 'Game of nano' with the Palce Lizać Collective) of preparations for artistic interventions in Lublin's public spaces. The consultations included the leader of the 'Ephemeral Actions' – Jan Kamiński, as well as:
Monika Kłos (deputy manager of the Deparment of Non-capital Projects of Lublin City Office, co-ordinator for the USER project that supports 'Ephemeral Actions')
Daniel Grzeszczuk (assistant of Monika Kłos for the USER project)
Katarzyna Szczypior (artist and landscape architect)
Renata Kiełbińska ('Skarpa' district culture center)
Grzegorz Rzepecki (Culture Workshops – Lublin Culture Center)
Marcin Skrzypek ('Grodzka Gate – NN Theatre' Centre).
The discussion involved ideas for five places: Zielona Street, Rybny Square, Wolności Square, Łokietka Square and Kochanowskiego Square. The meeting lasted two ours. The discussion considered terms of possibilities of realization, the spectacularity of the effects and the involvement of the idea of 'cities for people'.