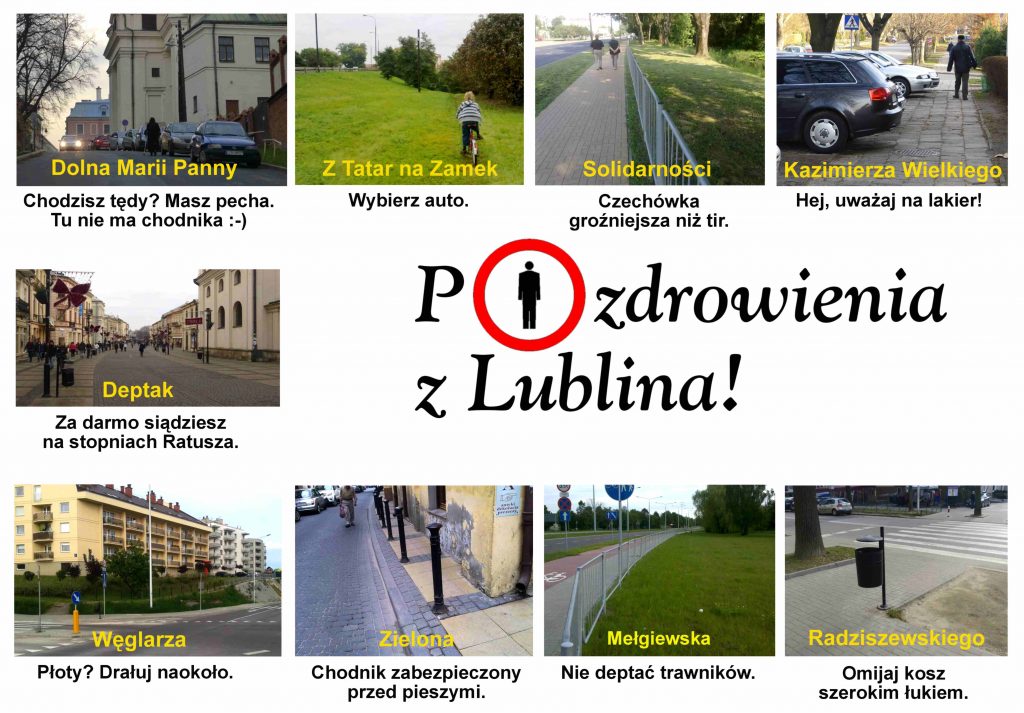 28th of May 2014 – a meeting od people interested in improving the situation of pedestrians in Lublin, aiming to form a social treaty that could represent the intrests of pedestrians. It is a new long-term social initiative for the sake of sustainability in Lublin.
From the invitation:
We invite everyone who are searching or know the answers for the following questions:

How is the life of pedestrians in Lublin? Can you reach everywhere on foot?
How will it change after the coming investments?
How should the life of pedestrians look like in an european city with european aspirations?
CAre we prepared to create a pedestrian-friendly city for all: pedestrians, tourists, women, strollers, the elderly, children, people with disabilities – all of those who are moving throughout the city at the speed of 6 km/h.
Do you have to move around Lublin in a car to find the city cool?

Copenhagen has it's own strategy and a definition of life in the city – 'The life of the city is people'. It also has a strategy for the development of pedestrian traffic, because the Danes understand it's social and economic benefits. What about us? Is Lublin's potential of a 'human scale' city will be used in accordance with contemporary thinking about urban development (which is close to the traditional meaning of a city as a meeting place), or will it be wasted.

Using this meeting, benefiting from the experiences of Bicycle Agreement, we would like to create a social 'confederation' for the unprotected users of road traffic, to express their needs and take care of them.
The meeting was held at the Black Hall in "Grodzka Gate – NN Theatre" Centre at 5 p.m. It lasted for about 2 hours and was attended by 24 people.